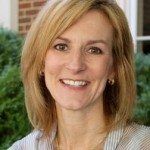 Kathy Girardeau, founder and teacher for Divine Design Discipleship, is passionate about discovering new ways to communicate and apply the truths of Scripture. Her call to ministry is primarily focused on integrating the truths of the Bible in such a way that they go beyond head knowledge and actually become a part of her lifestyle and helping others to do the same. Kathy uses her life experiences as wife, mother, community leader, part-time pharmacist, and in the corporate world as a schoolroom for knowing God better. The verse that best describes her vision for life is Psalm 51:6
Behold, You desire truth in the innermost being, And in the hidden part You will make me know wisdom.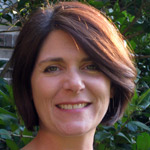 Stephanie Alonso is a wife, mother to a college student and two teenagers, and part-time designer. She has been a part of Divine Design Discipleship for 10 years and loves her involvement with small groups and prayer. Stephanie believes that walking along side other women in the pursuit of healing, wholeness and deeper relationship with our Abba Father, Risen Christ and Holy Spirit is an honor, privilege and adventure.
The Lord your God is in your midst, a warrior who gives victory; he will rejoice over you with gladness, he will renew you in his love; he will exult over you with loud singing

Zephaniah 3:17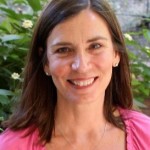 Martha Bailey, born and raised in Birmingham, Alabama, is a wife and mother of three grown children. Formerly a teacher of children with special needs, she has served as a small group leader with Divine Design for the past thirteen years. Martha serves as our Treasurer and is also in charge of preparing our slide shows for praise each week.
"I have a passion for intimacy with God and other people. In Divine Design I have learned that in order to love others, I must first receive and believe God's unconditional love and acceptance of me. As I have learned to see myself as 'Martha, the one Jesus loves', I am learning to let that love flow through me to other people in my life. In Divine Design, the mutual sharing within my small group has allowed me to experience more of the width, length, height and depth of God's love for me, as He has ministered to me time and again through the words and prayers of my Christian companions."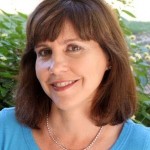 Debbie Brazeal has been married for over 25 years, and is the mother of three children. Two are in high school and one is in college. She previously worked as a pediatric nurse educator at Children's Hospital in Birmingham for 15 years. She has been a part of Divine Design for 14 years. She is currently a part of the prayer team and leading a small group.
"My passion in this ministry has been in serving on the prayer team and praying with women in my group. I came to this study with a marriage in crisis. As I stepped out and trusted God with my pain and fears he faithfully showed me his love and blessed my marriage. I am passionate to know God in my journey and encourage others to trust God to lovingly lead them through whatever trials they are facing. God promises us that we never have to face life alone; we can trust his promise in Hebrews 13:5b 'Never will I leave you; never will I forsake you.'"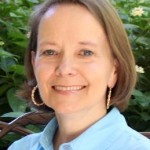 Sissy Flynn Sissy is a wife, mother to three grown sons and a wonderful daughter in law, and grandmother to two. She has been a part of DDD for 10 years and has served on our prayer team. "Through DDD, I have discovered the value of accountability in encouraging me to walk closely with Jesus. The practical teaching, safety of small groups, and worship time combine to encourage me to have a deeper relationship with my loving Abba Father."
"See, I have engraved you on the palms of my hands; your walls are ever before me." Isaiah 49:16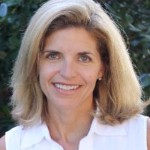 Mary White is a wife and mom of three children. Her oldest has graduated and is out on her own, and her other two are in college. She has been involved in Divine Design for the last fourteen years and loves her role on the leadership team as a small group leader. She enjoys being able to come alongside women as they seek to follow the Lord and share what God is doing in their lives.
"After many years of bible study, I had a lot of notebooks and knowledge. Divine Design has taught me how to take the knowledge I had from God's word and apply it to my everyday life. Kathy combines her teaching with creative and challenging strategies for application. This, along with the safe atmosphere to share life's struggles and victories, has kept me coming back year after year!"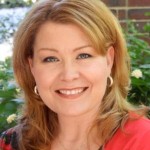 Dana Smith  is wife to Greg and mom to 3 children; two in college and one United States Marine. She was instrumental in the vision and creation of this website. She served as a small group leader in Divine Design from 2000 to 2014. In 2015, God called Dana to  become involved in retreat facilitating and teaching through Wellspring Group
"Learning to stay connected to God and others in this journey to deeper intimacy has probably been the richest treasure I have received through my time in Divine Design."
Photos by Mary Brazeal.